Leave a comment
January 22, 2013 by iMobileHomes
See on Scoop.it – iMobileHomes – Interior Gardens for Air Quality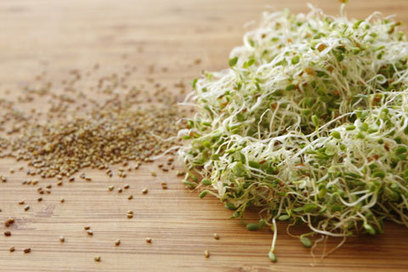 I am so excited to share this guest post about sprouting (which is a container garden of sorts…) by Phil Nauta. He is a SOUL Certified Organic Land Care Professional and author of the book Building Soils Naturally, coming out in Spring 2012.
MobileHomeContractors's insight:
This Life on a Balcony article is awesome. It clearly describes how living in smal spaces need not be a restrction on living well. Having sprouted from many years, we can personally attest to how easy and inexpensive using this small space technique of growing mocro-greens in a jar is in a mobile home.
iMobileHomes™ totally recommends sprouting of seeds in a jar for mobile home owners for living well in smaller spaces. Watch many other interesting videos on gardening inside and around your mobile home here. http://imobilehomes.blogspot.com/p/growing-food-in-imobiehomes.html
See on lifeonthebalcony.com